Asian Medical Institute
| MBBS Course Package | Duration -: 5 Years | Duration -: 6 Years |
| --- | --- | --- |
| Tuition Fee | $ 3200 Per Year | $ 2100 Per Year |
| Hostel Fee | $ 400 Per Year | $ 400 Per Year |
| VISA & Documentation Charges | $ 100 Per Year | $ 100 Per Year |
Republic of Kyrgyzstan, was a part of former Soviet Union and is located in the very heart of Central Asia on the great silk road and has been praised by many poets and philosphers of the east.
Read more...
---
Kyrgyz State Medical Academy
The Kyrgyz State Medical Academy (KSMA), full name I.K. Akhunbaev Kyrgyz State Medical Academy, was opened on 1 September 1939 in the city of Bishkek (formerly Frunze), Kyrgyzstan, with the recruitment of 200 students. The establishment of the institute was contributed to by the First Moscow Medical Institute, high medical schools of Saint-Petersburg, Almaty, Tashkent and other medical institutions.

Total Package : Rs. 19.00 Lakhs + Mess
---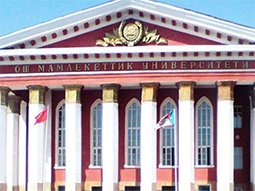 Osh State Medical University
The Medical Faculty, Osh State University is a public medical institute located in Osh, Kyrgyzstan. It was opened in 1993 as of the reorganisation of the Osh State Pedagogical Institute into Osh State University.The Medical Institute prepares medical professionals in speciaies of General Medicine and Pediatrics.

Total Package : Rs. 15.50 + Mess
---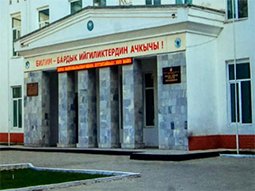 Jalalabad State Medical University
Approximately 10000 students study at JaSU, more than 700 teachers work, including 15 doctors of science and professors, and 116 candidates of science and docents. In that approximately 1000 students from countries such as India, Iran, Israel, Kazakhstan, Nepal, Pakistan, Palestine, Syria, Turkey, Turkmenistan, the United States, and Uzbekistan. Producing specialists with high education in the following 54 fields and with secondary professional education in 12 fields.

Total Package : Rs. 15.30 + Mess
---